While it's meant as a brain-teaser, it's quite educational.... from our friends over at The Peoples's Cube.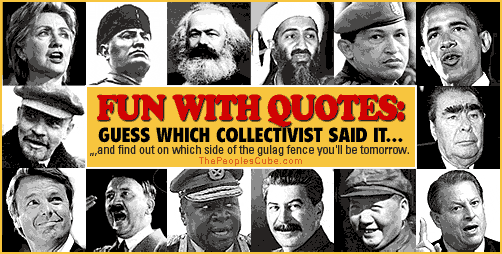 GUESS WHICH COLLECTIVIST SAID IT...
... and find out on which side of the gulag fence you'll be tomorrow.  (Warning: some questions are more equal than others, and some answers will make you want to slap yourself upside the head with a shovel). 

CLICK HERE TO TAKE THE QUIZ
(The quiz code required that we put it on a separate static page, but you can report your score and leave comments here).